Gem Mining Pricing:
Small Bucket $ 15.00 each
Medium Bucket $ 30.00 each
Large Bucket $50.00 each
Extra Large Bucket $100.00 each (we guarantee a cut gem stone in each $100.00 bucket)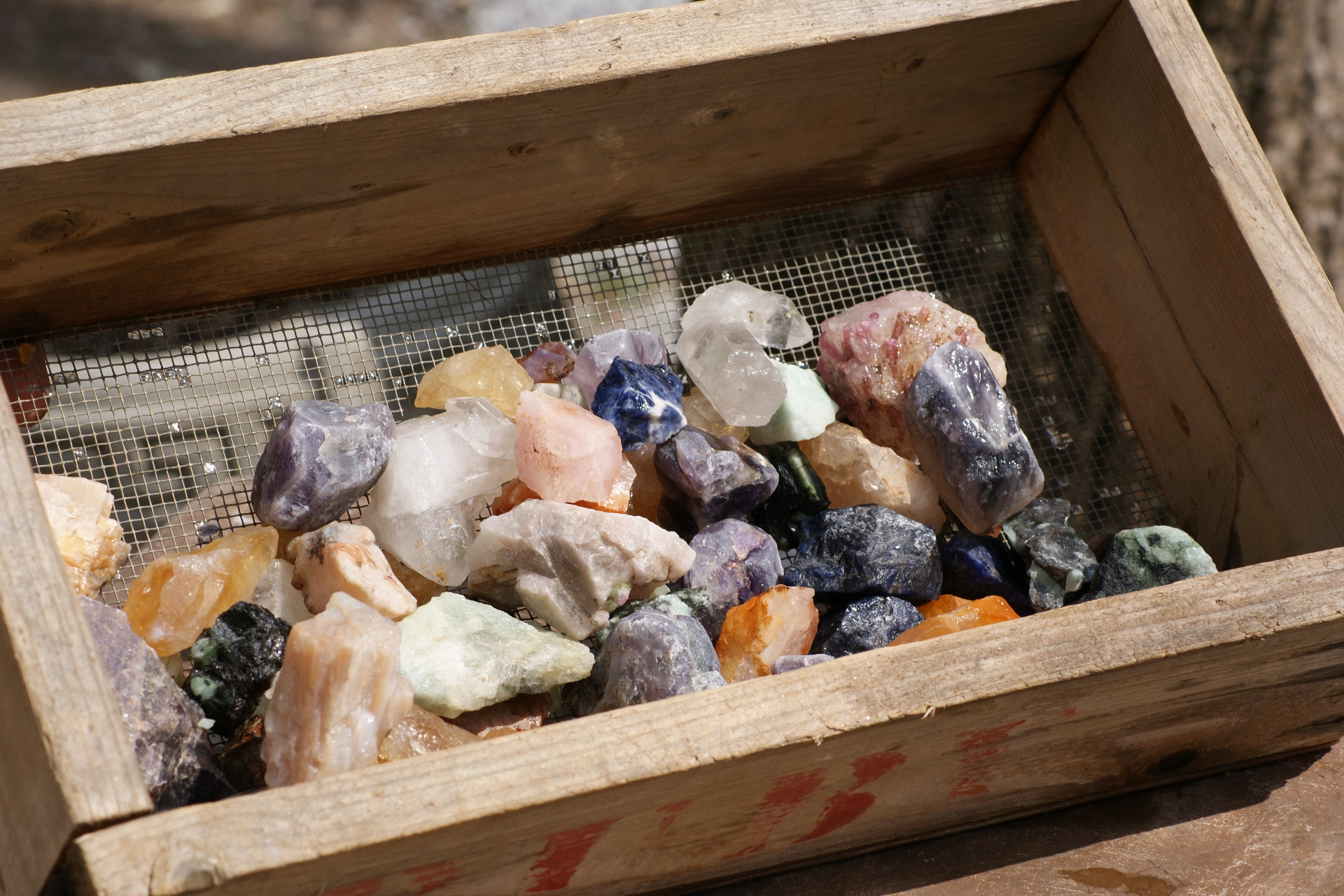 With the enhanced buckets (all sizes) we will give you a screen, basket to put your stones in and when your finished a baggie to carry you stones home in.
You may pan in our flume or take your bucker to the river and pan the old fashion way.
We will help you to identify all your gems and explain how to tell the difference between a gem and a rock.
Please feel free to contact us for more information and dates available. We recommend you wear old clothing and shoes. Also bring drinking water with you.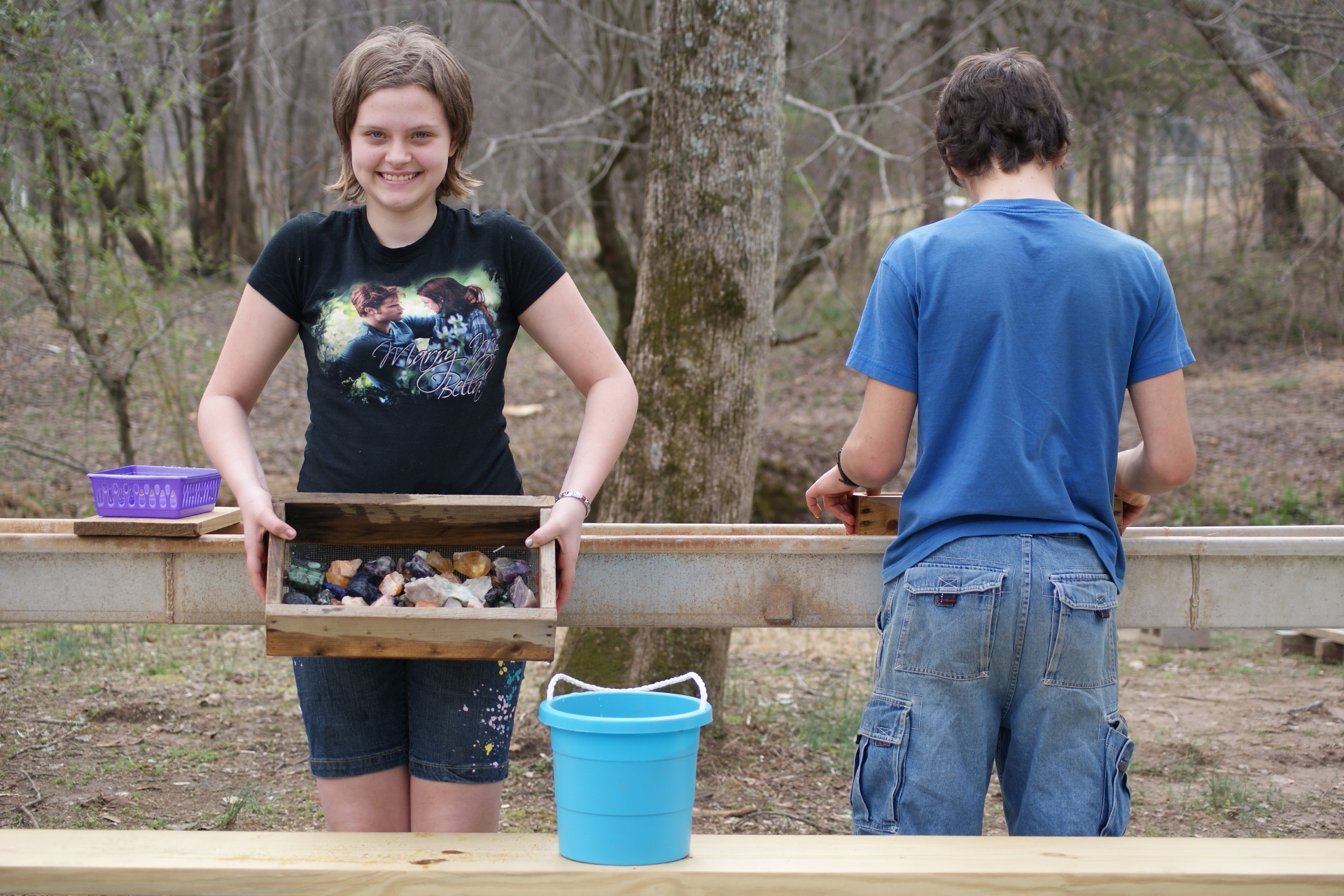 Our Hours:
7 days a week from 10:00 am to 6:00pm for Gem Mining and 10:30am to 4:30 pm for Kayaking (we do not launch kayaks after 4:30pm due to length of trip)
Call for any special pricing or email us.
We Now accept credit cards. We accept Master Card, Visa, Discover Card and American Express.
We look forward to seeing you soon or hearing from you!