Gem Mining Pricing:
Super Bucket $ 15.00 each
Grand Bucket $ 30.00 each
Mega Bucket $50.00 each
Colossal Bucket $100.00 each (we guarantee a cut gemstone in each $100.00 bucket)
You are welcome to share your treasure buckets.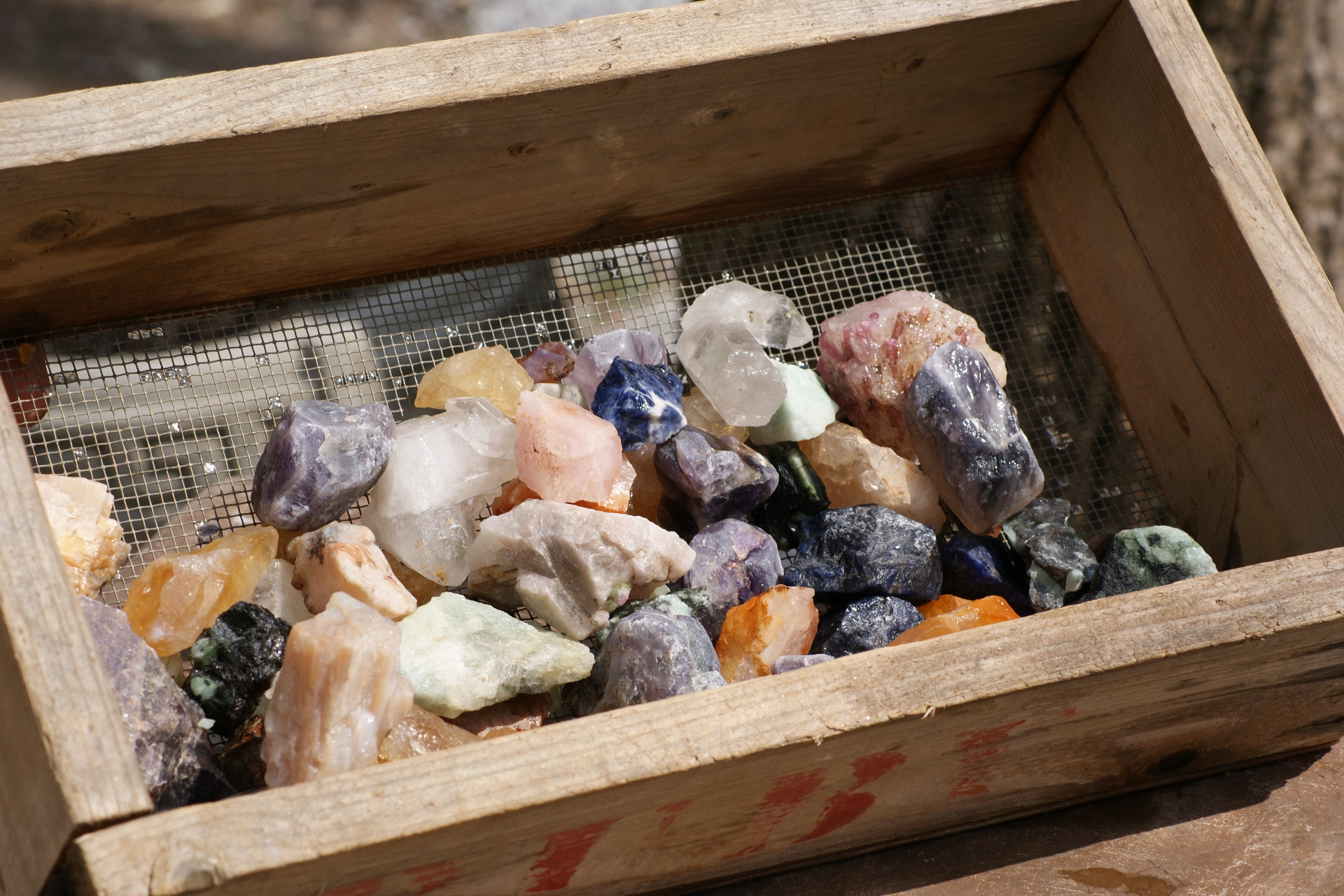 With each bucket (all sizes) we will provide you a screen, basket to put your stones in and when you're finished a baggie to carry your stones home in.
You pan in our covered flume overlooking the beautiful clear Little Tennessee River.
We will help you to identify all your gems and explain how to tell the difference between a gem and a rock.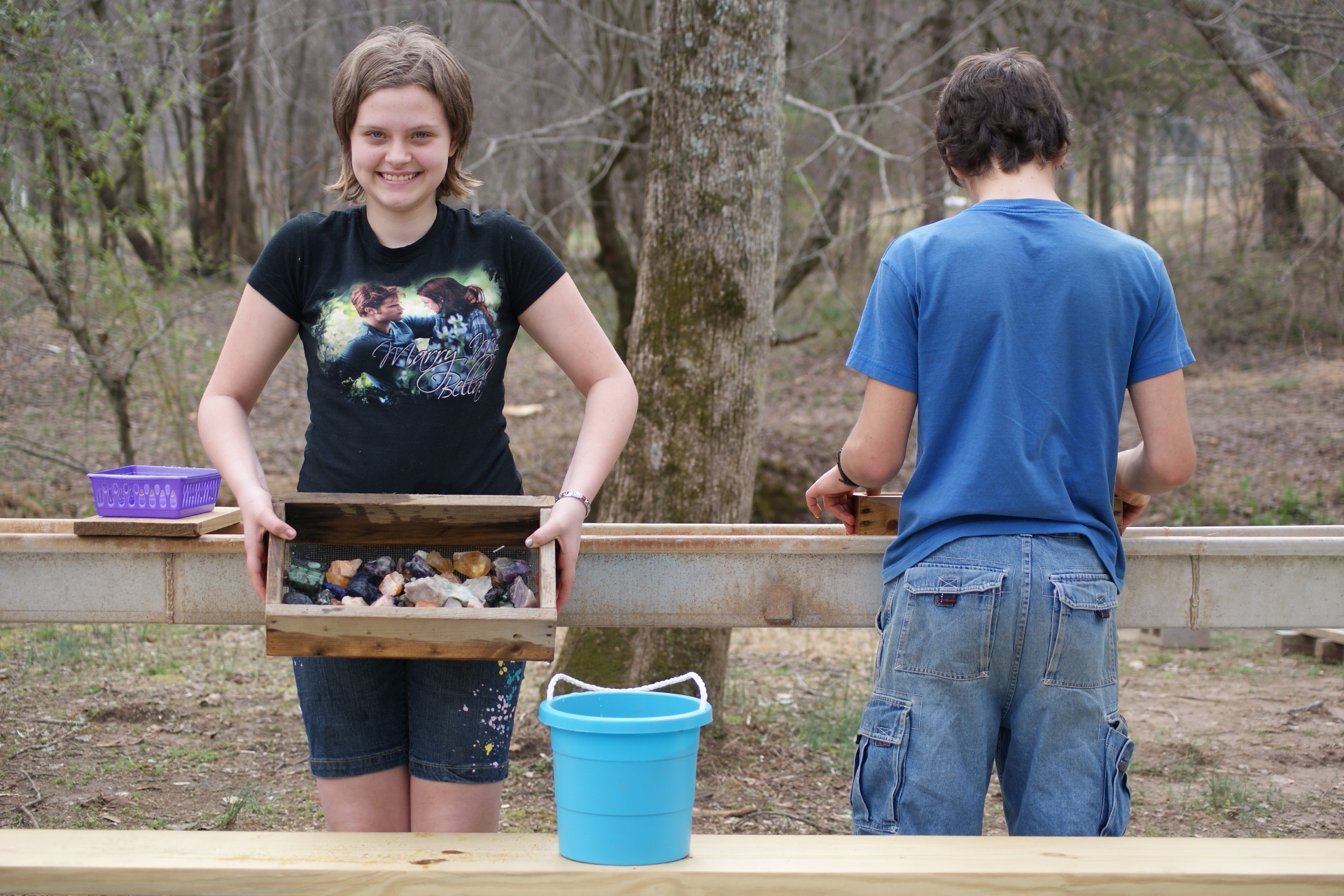 April/ May Hours:
**Holidays may vary - Please check Google Maps or Call us at 828-349-1717**
Gem Mining "Rain or Shine" and Visiting Baby Fainting Goats
Sunday: 10:30 AM - 5:00 PM
Monday: 10:30 AM - 5:00 PM
Tuesday: By reservation
Wednesday: By reservation
Thursday: 10:30 AM - 5:00 PM
Friday: 10:30 AM - 5:30 PM
Saturday: 10:30 AM - 5:30 PM
Other days / times available by Reservation 828-349-1717
June, July, & August: Thursday- Monday 10:00 AM to 5:30 PM
September & October: Thursday- Monday 10:00 AM to 5:00 PM
Winter: November - February: By reservations and some Saturdays
**hours may vary please check Google Maps or call us **
Kayaking Season usually from April to October: weather dependent
**last kayak trip leaves by 2:00 PM** Weather dependent
Kayaking Reservations are Required. Same day reservations are available if boats are available.
Call Today! 828-349-1717
Explore@PrimitiveOutback.com
We accept Cash or credit cards. We accept Master Card, Visa, Discover Card, American Express and Apple Pay.
We look forward to seeing you soon or hearing from you!